As any type of file can be stored on Storage, so you can store your website's static content on Merlin Storage. Static web pages are those which deliver the same HTML code to all users. Images and pre-recorded videos also fall into the category of static content. You can easily store them on Merlin Storage with a few basic steps: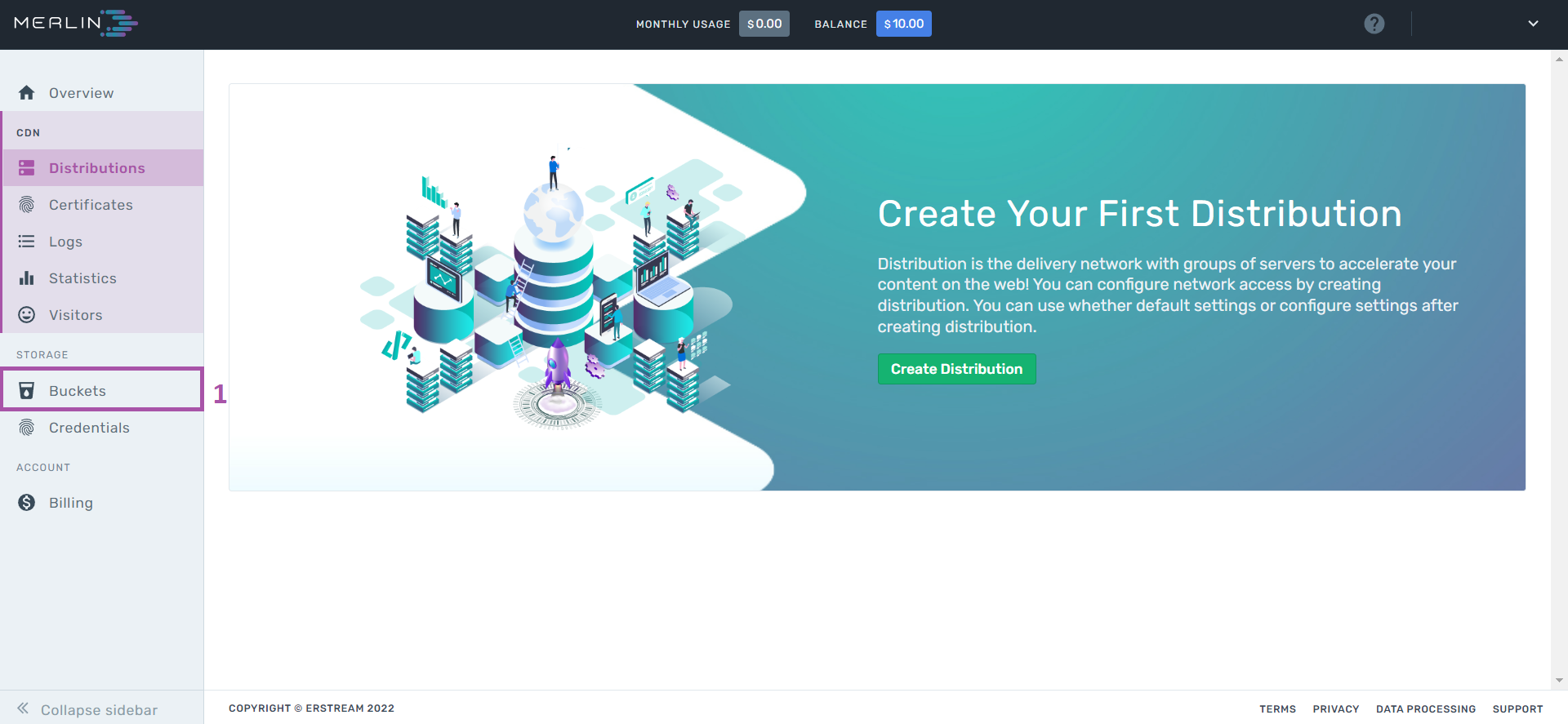 1. Click the "Bucket" button under the Storage tab of the main menu.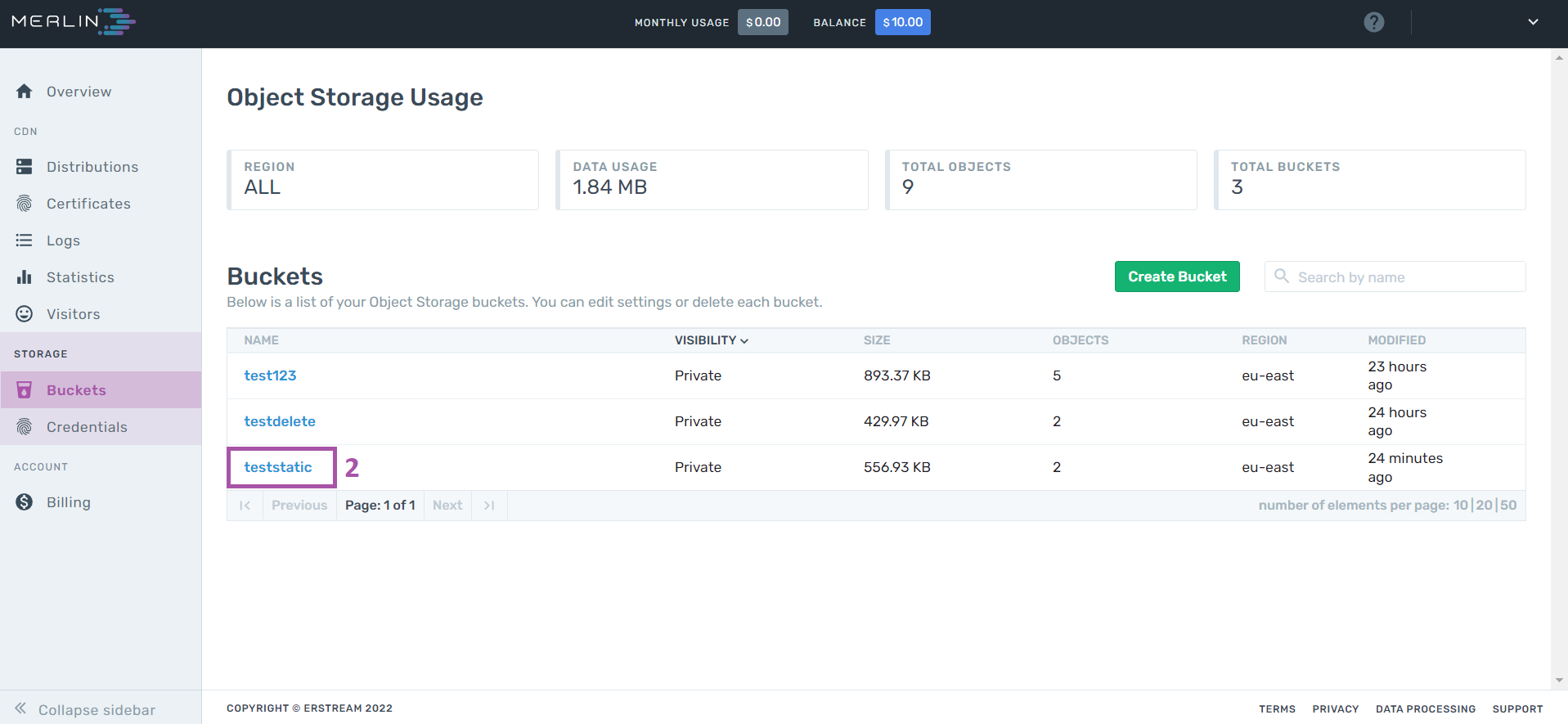 2. Click on the bucket containing your website's static content in the Bucket menu. You can check this article to see how to upload objects on buckets.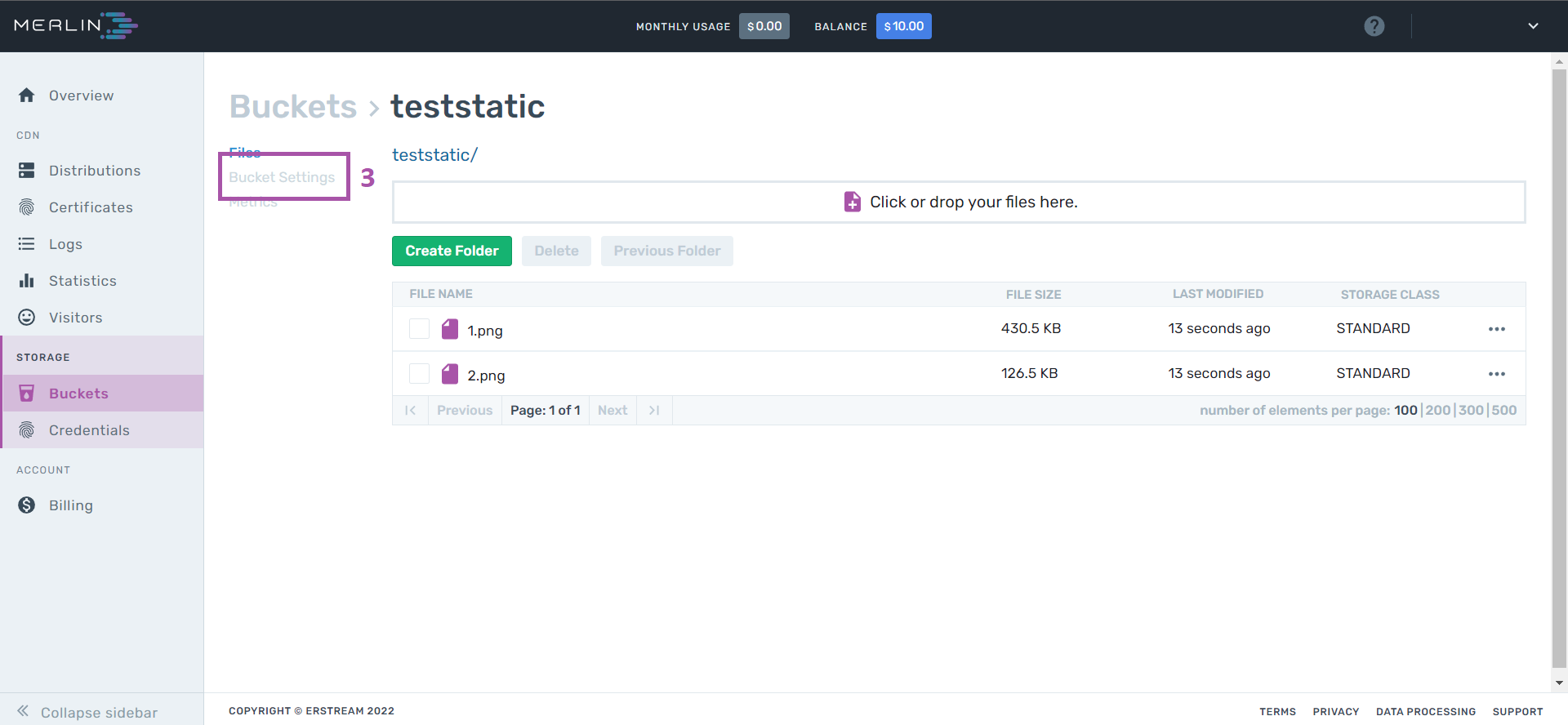 3. Click on the Bucket Settings on the menu on the left.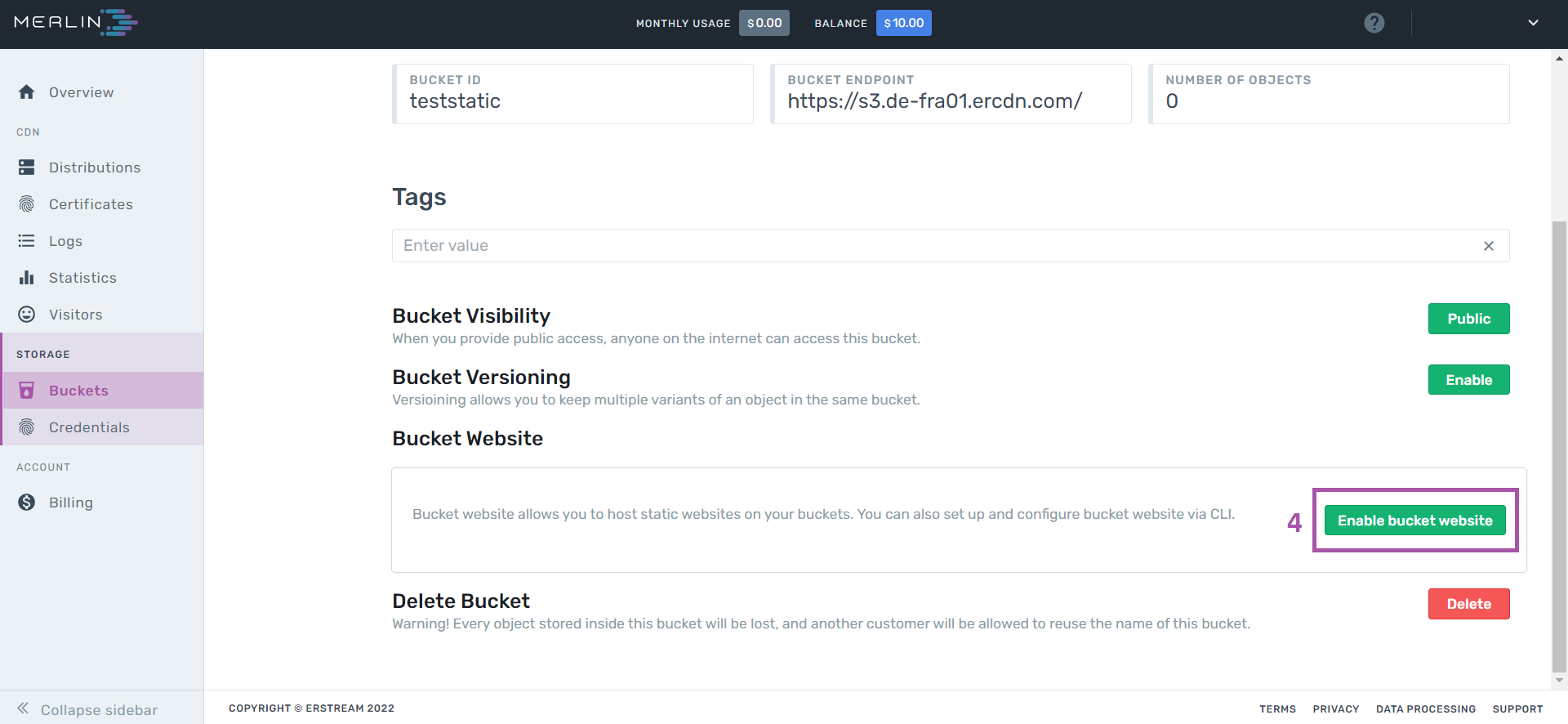 4. Scroll down and click the Enable bucket website.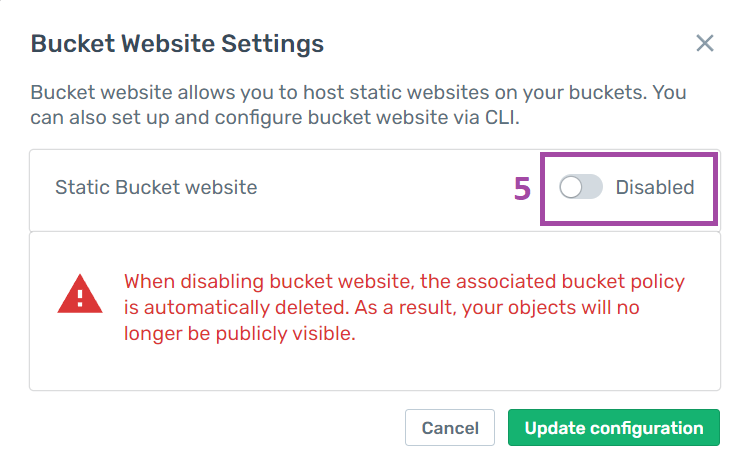 5. On the pop-up, switch the toggle to Enabled.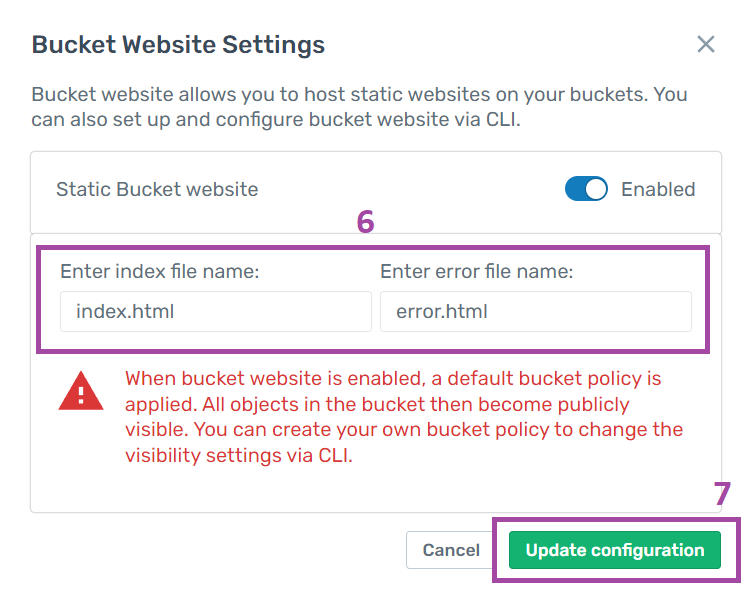 6. Enter the index and error files' names in your bucket.
7. Click on the Update configuration button.