Once you are a registered customer, you can enable MerlinCDN API key by following steps below:
Log in to MerlinCDN Management panel.
In the left navigation sidebar click Profile under Account menu.

Go to API tab and click Enable Merlin API Key.
You can copy the key with copy icon.
You can generate new API key with refresh icon.
Once you enable Merlin API Key, Enable button switches to function as Disable.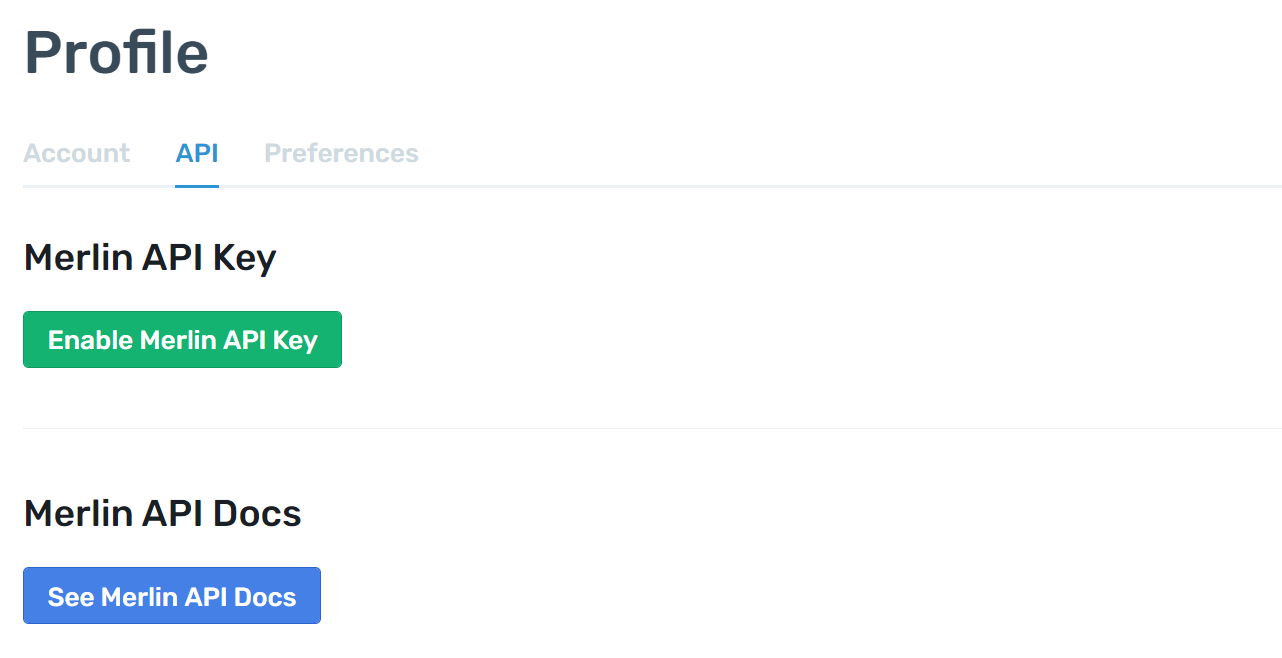 You can access API documents by clicking See Merlin API Docs button. This will redirect you to MerlinCDN API documentation where you can find detailed explanations and examples on how to implement MerlinCDN API.