The easiest way to learn how to use MerlinCDN is to sign-up, which takes less than a minute. After you sign up, you can easily explore our product with the 10 USD welcome gift.
You don't need to install anything to use MerlinCDN and you can easily access MerlinCDN by registering through MerlinCDN Management Panel.
To sign-up, go to https://app.merlincdn.com/register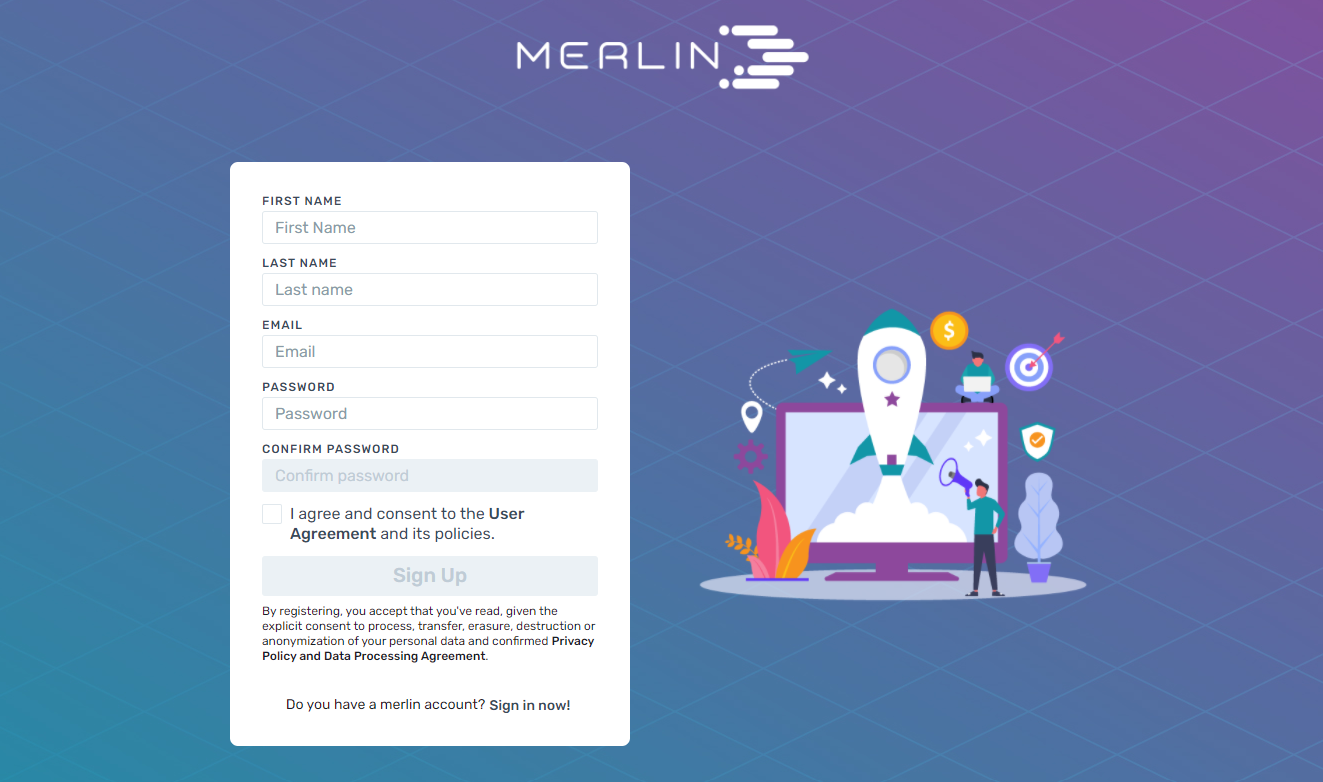 MerlinCDN allows you to manage and monitor all the details of your static and dynamic content distributions on a user-friendly management panel. We know how difficult it may be to add a new CDN service with complex technical requirements. We made sure MerlinCDN Management Panel is flexible, easy to configure, and customizable based on platform requirements.
Once you are registered, you can start setting up your MerlinCDN distribution right away by following the steps outlined in Create your first distribution article and sections related to Distribution Settings.
If you will need multiple users to manage your MerlinCDN distributions, or you are managing multiple distributions yourself, we recommend checking out the MerlinCDN Workspace section to find out more about how you can manage all your resources and users on a single platform. If you start by creating distributions first and decide to create a Workspace later, remember to import your distributions to your Workspace on the setup.