Once you are a registered customer, you can onboard your service by creating a Workspace to manage your resources, roles, and permissions.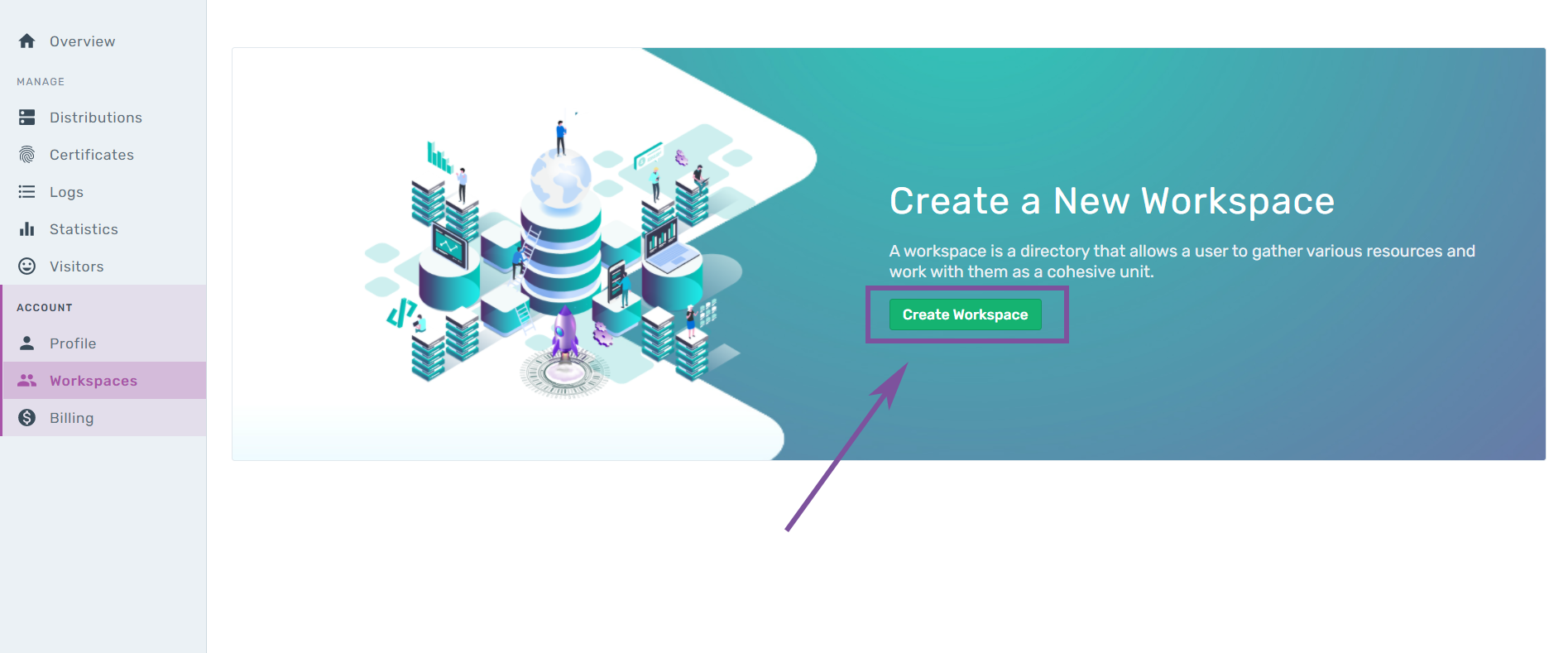 To create a New Workspace, follow the steps outlined below.
Log in to MerlinCDN Management panel.
In the left navigation sidebar click Workspace and Click Create Workspace button.
Upload Workspace Icon (Optional)
Enter a unique name for your Workspace (e.g. Organization Name)
If you created distributions before setting up a Workspace, make sure to select Import existing resources as seen on the screenshot to move your distributions under your Workspace.
3. Click Submit to save settings.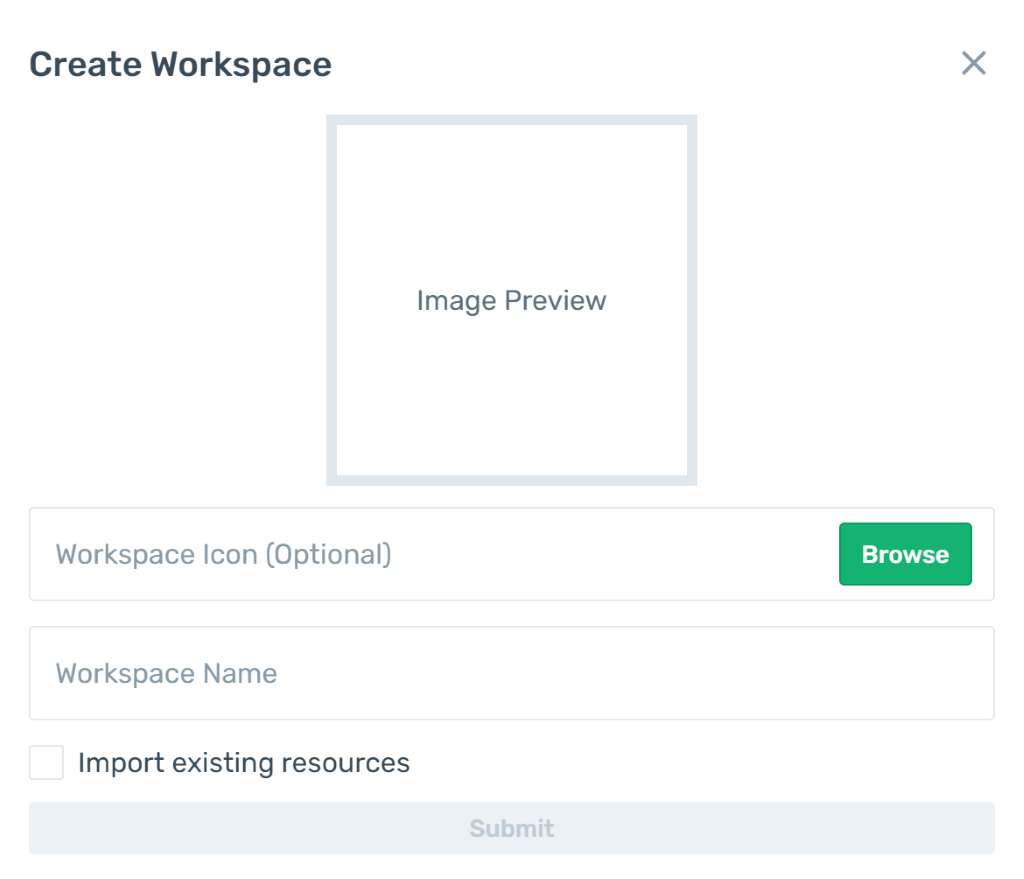 Your first Workspace is now ready and shall be accessible under Account tab on the left navigation bar. You can invite users, assign roles to them and create distributions in this workspace.