If the SSL certificate of your website will expire soon or needs to be changed, you can update it from the Merlin panel easily. Follow these steps to update your SSL certificate:
1. Log in to your Merlin CDN account.
2. From the main navigation bar, go to the Certificates page.
3. Click Add Certificate button.
4. Fill in the Certificate and Private Key fields. You can enter these values by copying or you can drag & drop files containing the Certificate and Private Keys, separately.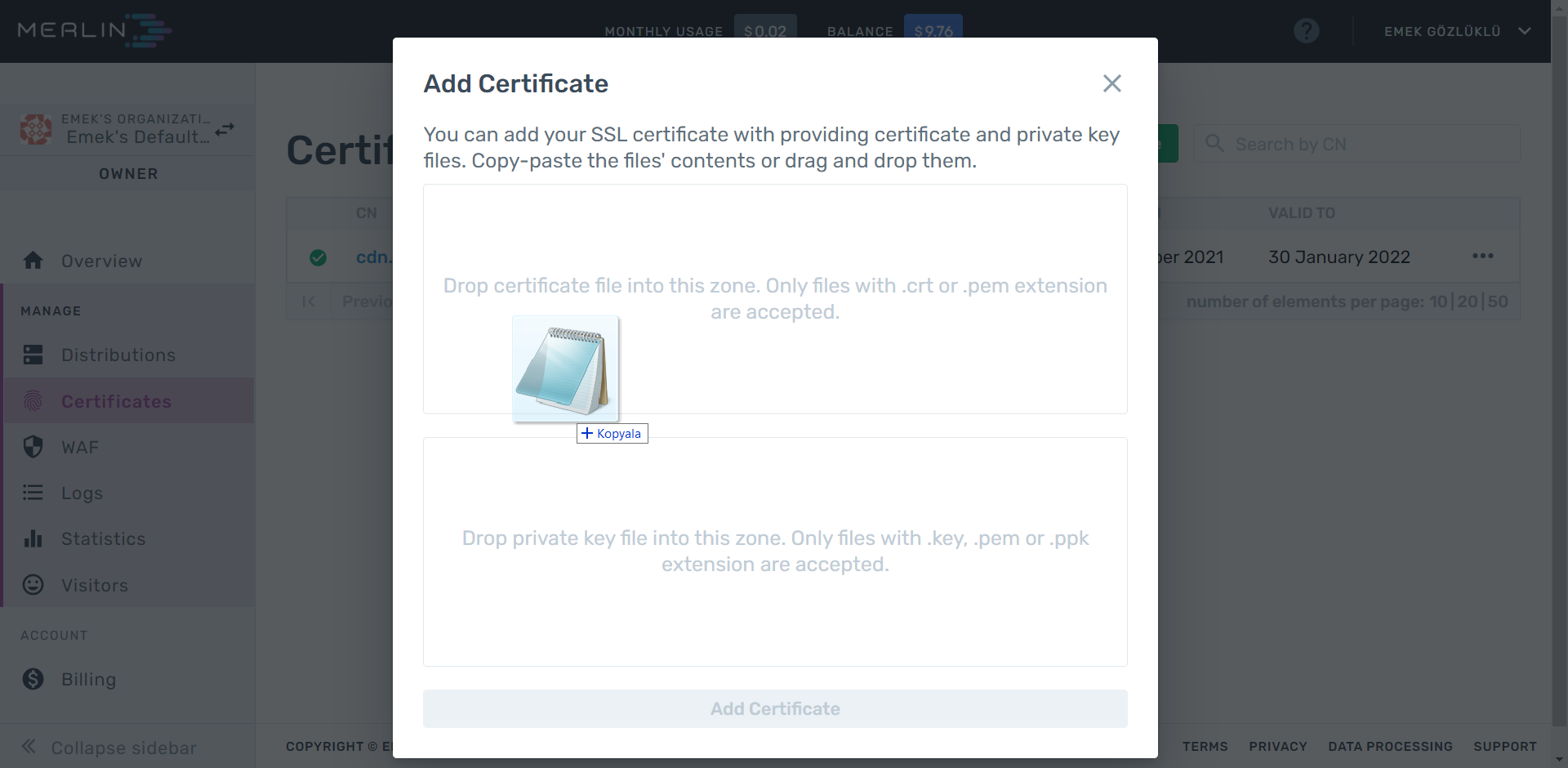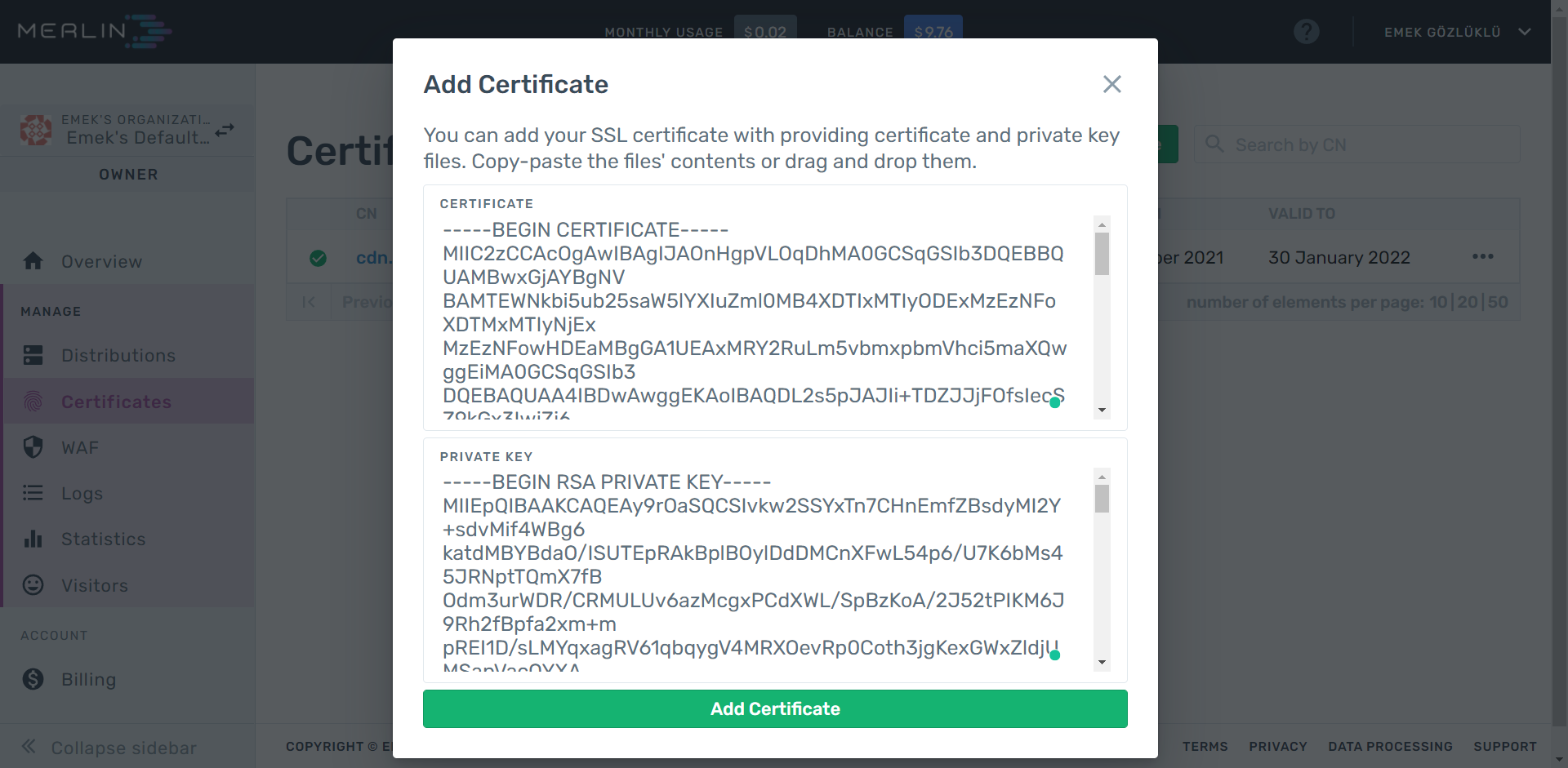 Note: If the installed certificate has the same CSR number as one of the existing certificates, the old certificate is overwritten. You don't need to follow the steps after this step when the overwrite happens, your distributions will be migrated automatically. If you have added a certificate with a different CSR number and you see both the old and new certificates in the list, continue with step 5.
5. Once you add the certificate, you should change the selected certificate for each distribution. Click the old certificate.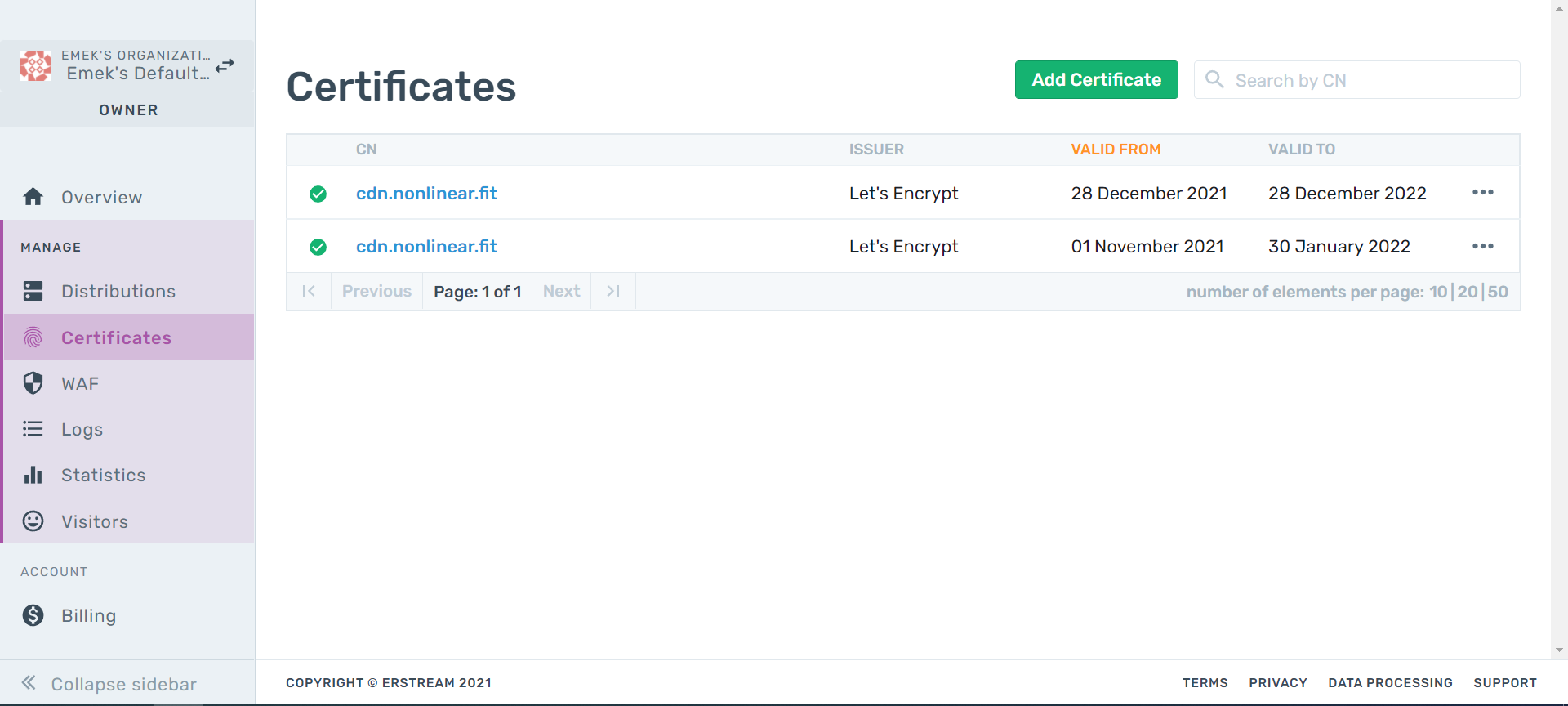 6. Go to the CNAMEs section on the page of the certificate to be updated. (A)

7. For each CNAME in this list follow these steps:
- Click the CNAME. It will direct you to the distribution's CNAME settings. (B)
- Click the pen icon in the SSL field of the CNAMEs table to update the SSL certificate.

- Open the select box under the 'Select from Existing Certificates' section and select the certificate that is newly added. Double-check you have selected the correct certificate from expiration dates.
- Save the certificate setting and continue with other distributions that use the old certificate.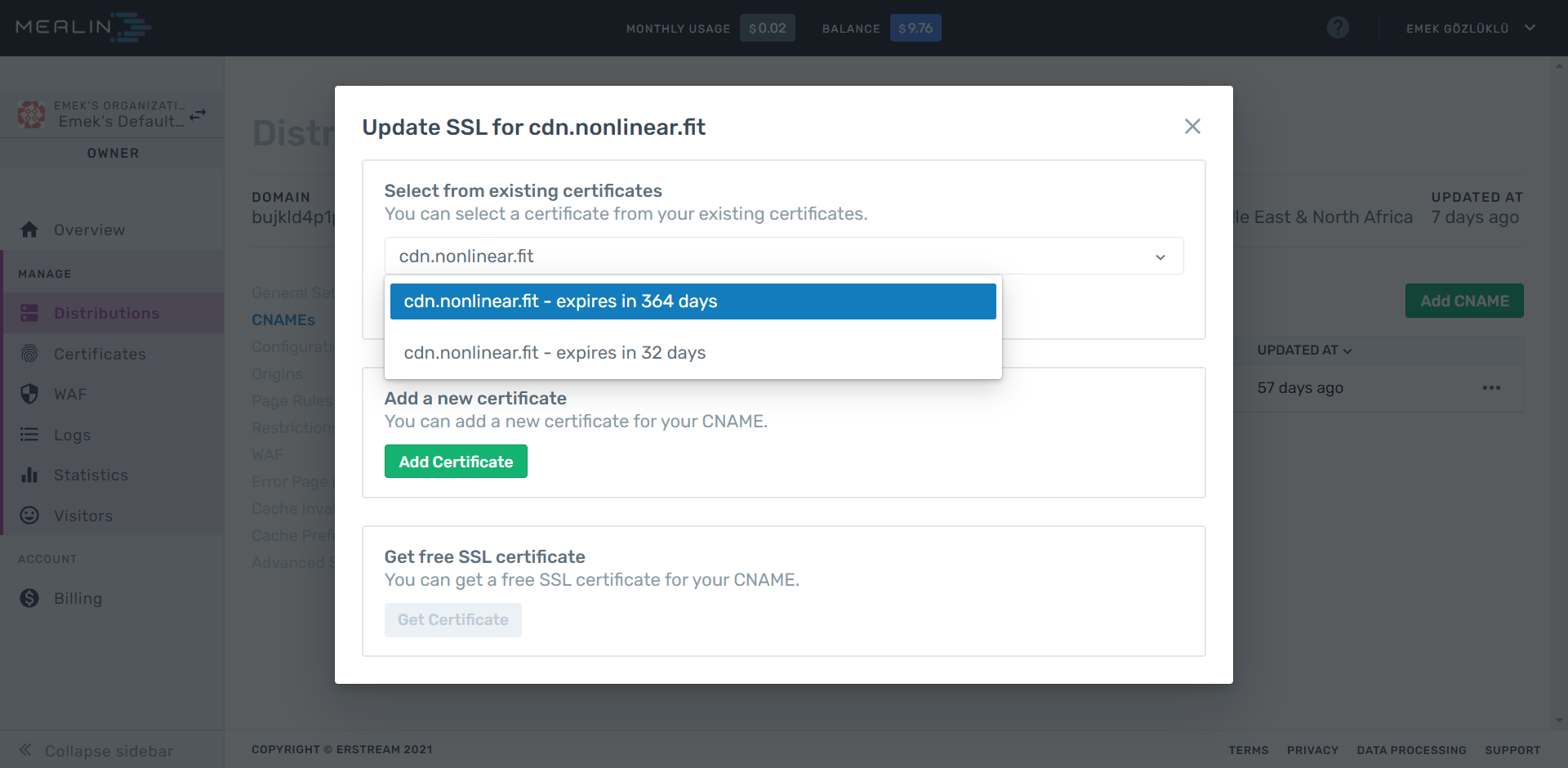 If you are having trouble while uploading your certificate to the Merlin Panel, you can refer to our support article Add SSL Certificate to a CNAME.