As an advanced acceleration service, MerlinCDN offers two different payment options. You can either choose the pay as you go option and get charged by the amount of traffic that is consumed by your distributions or you can choose the best fitting plan for your business. Our plans are carefully constructed to provide the best payment option for a variety of business types considering the customer needs. Here, you can see our plans and comparisons among them.
In order to reach the plans and add or change your subscription on the dashboard, you should follow these steps:
Log in to MerlinCDN Management panel.

On the top right click the Billing icon and Click Plans on the following page.

In this page, you will see MerlinCDN Plans and the features included in the corresponding plans. In order to evaluate and find the right plan, you may filter the plans by choosing the filter shown below, on the right top of the Plans Page. You can choose either CDN or Support options for filtering the Plans.

CDN PLANS
MerlinCDN has different CDN Plans for their users in order to provide everything for a wide variety of businesses with the best pricing. CDN plans are constructed considering the possible traffic amounts that are consumed by your distributions. There are six different CDN Plans: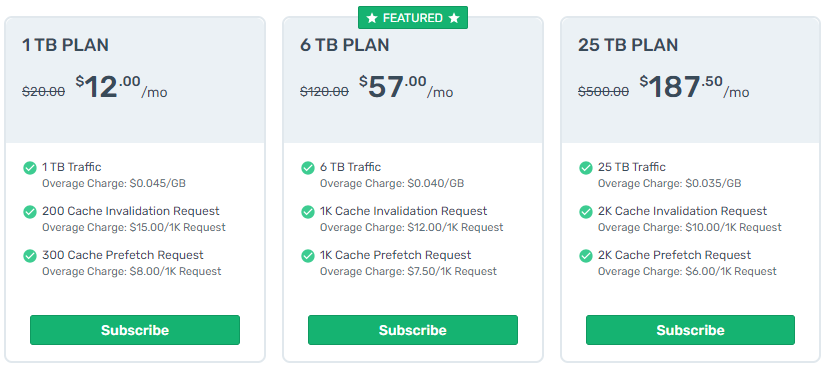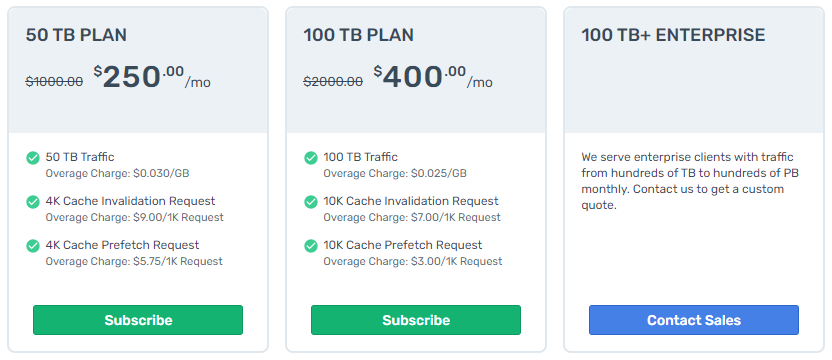 SUPPORT PLANS
The other option for the plans section is the Support Plans. There are three different plans for the support and they include a wide range of features that will be creating the best support option for the customers. Carefully built support plans will provide the best CDN experience and help your business to successfully grow. The list of our Support Plans:
PROFESSIONAL

BUSINESS

ENTERPRISE
In below, the Support Plans with the services and features that the corresponding plans provide. MerlinCDN aims to provide the best solutions for enterprise customers. In order to create a plan and select the services that are best for your specific business and get special pricing, you should contact the sales team of the MerlinCDN. Click Contact Sales Button in the Enterprise section to get in touch with us and create the best plan for your business in cooperation with the sales team.