Custom hostnames can be used instead of our default hostnames. You can enable or disable the SSL preferences of your CNAMEs afterward.
Add CNAMEs
To manage CNAMEs; follow the steps outlined below:
Log in to MerlinCDN Management Panel.
In the left navigation sidebar, click Distributions. Clicking on a distribution name expands the settings section, select the distribution you want to add a CNAME.
Click

Domains & CNAMEs on the left sidebar.

Click Add Record.

3. Enter the CNAME and click Add Record button to submit.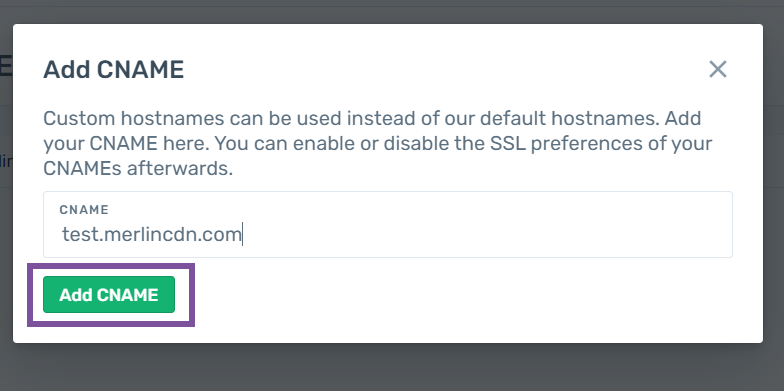 Added CNAMES will be listed on the same page with CNAME, SSL status, and last update info.