To add an SSL Certificate, follow the steps outlined below:
Log in to MerlinCDN Management panel.
In the left navigation sidebar click Certificates.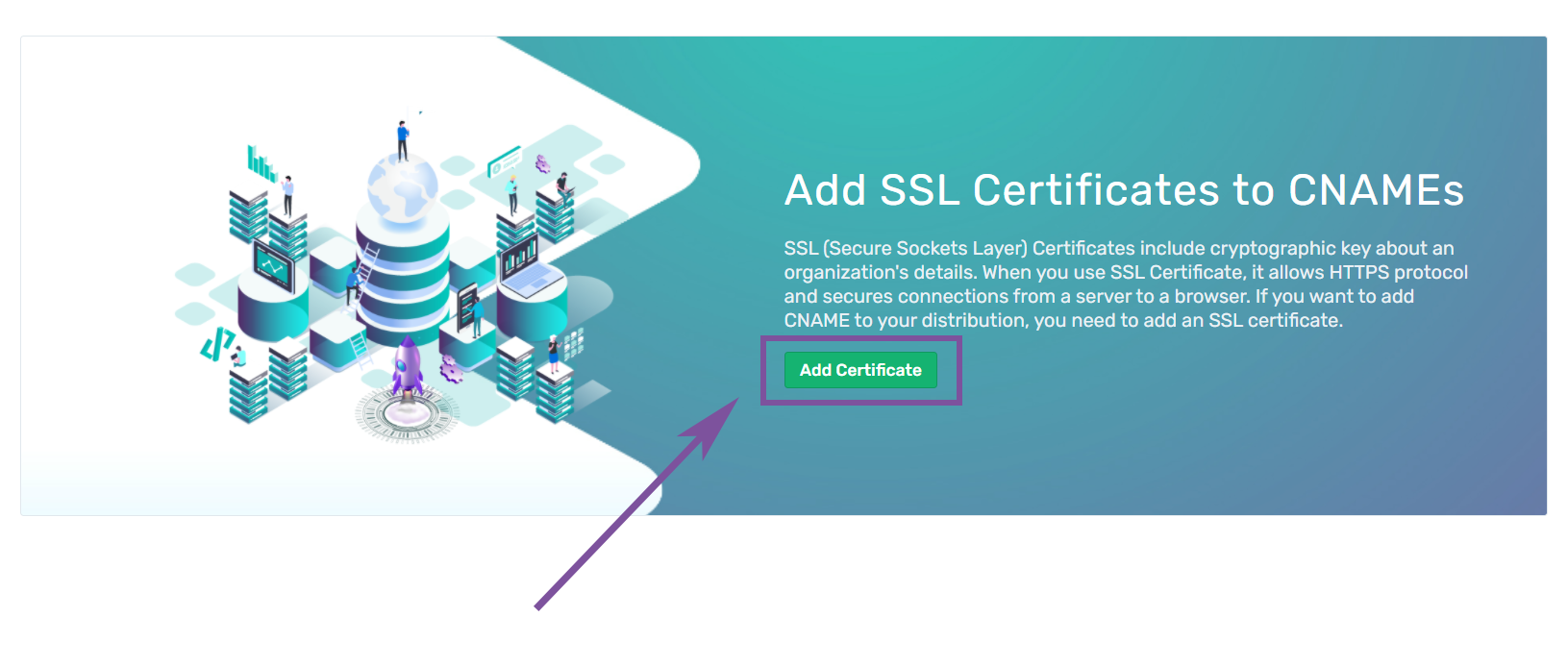 Clicking on Add Certificate prompts below pop-up on which you can add your SSL certificate by providing files below.
Certificate
Private key files
Copy-paste the files' contents or drag and drop them as instructed.
3. Deploy certificate by clicking Add Certificate.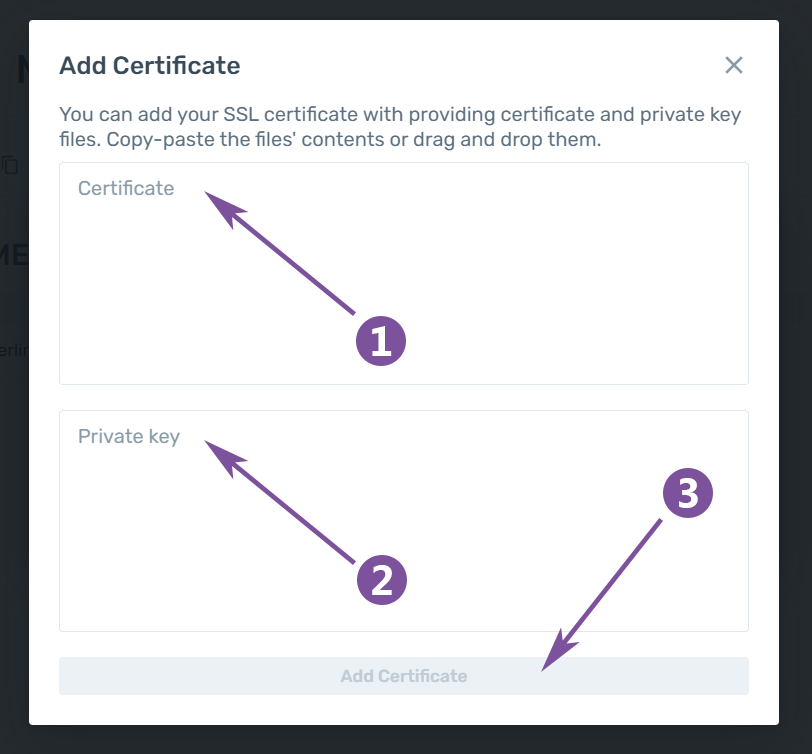 Enable SSL
To use CNAMEs with your MerlinCDN distributions, there must be an SSL certificate attached to your distribution that matches with the CNAME for your distribution. To enable SSL;
First, select your distribution you want to configure.
Click CNAMEs tab on the left.

Select the CNAME you want to attach the SSL certificate and click on Enable.

There are three methods that you can add SSL ceritificate to a CNAME.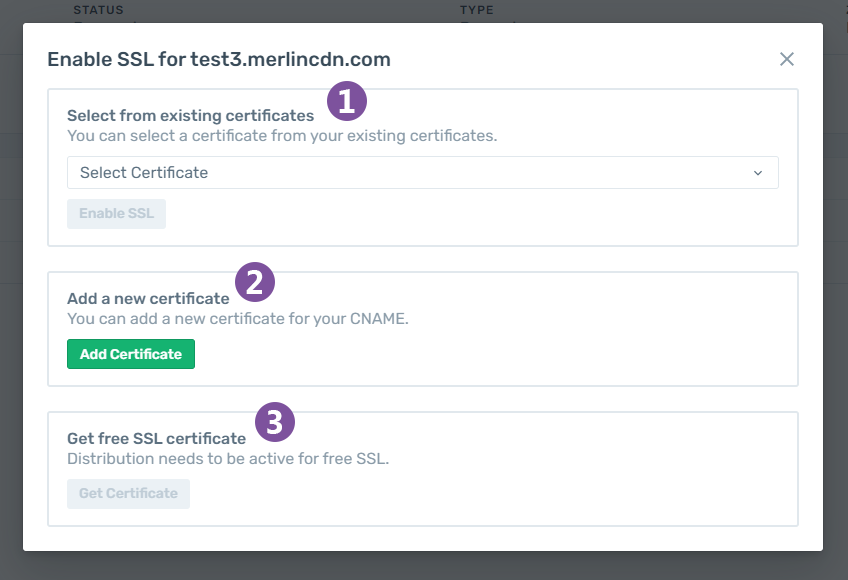 Select from existing certificates
You can select from existing certificates if you have already uploaded SSL certificates on MerlinCDN Management Panel.
Available certificates will be listed on the dropdown, select the one you want to attach to this distribution. Pay attention to the expiry date if you have more than one SSL available in this section.

Certificates are validated and if the selected certificate chain is correct:

If there is a Chain error:

Add a New Certificate
You can add SSL certificate by following the steps outlined in this article.

Get Free SSL Certificate
If you do not have an SSL certificate ready and don't want to get involved in purchase procedures, you can obtain a free SSL certificate directly from MerlinCDN Management panel to be deployed and used in your distribution. If you use this is option, a Let's Encrypt SSL certificate valid for 90 days will be deployed to your distribution. It will be renewed automatically before expire date so you do not have to get involved in any stage of SSL certificate management.

If you want to enable free SSL certificate, make sure the hostname DNS record is pointing to the given merlincdn.net custom hostname. If it is not set as required, update settings before proceeding on the screen below.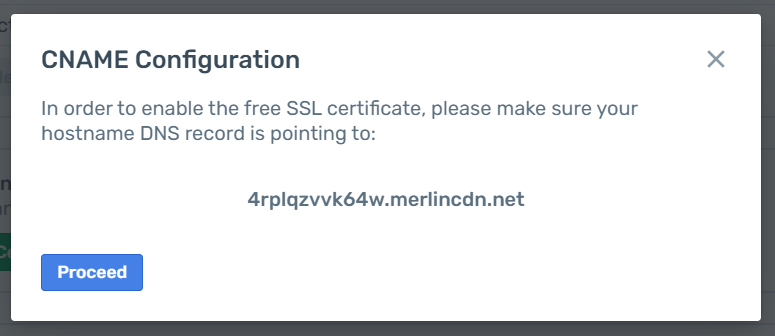 If there is a Chain error: